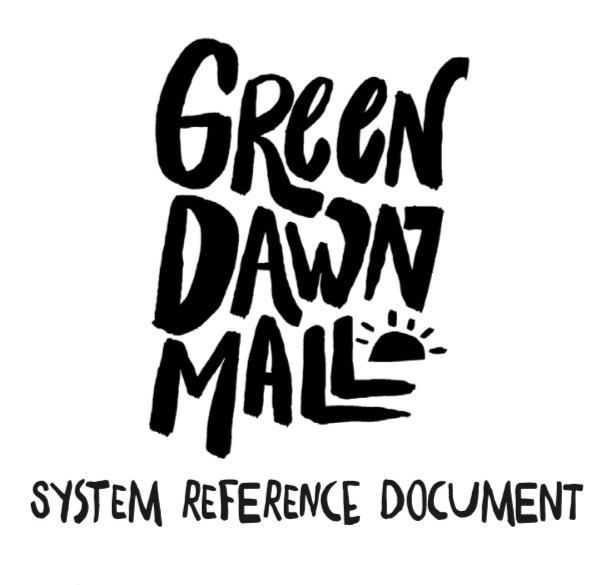 Green Dawn Mall SRD
This is the SRD for the RPG Green Dawn Mall. The. zip file includes the text of the SRD and logos to include in your own creations.
In a Lost in the Mall game, a united group of characters explores a strange Place which is extremely large or even endless. They are trying to find a person or an object there before exiting the Place with what they were looking for. Helping each other is essential and threats are numerous.
Ceci est le DRS du JdR Green Dawn Mall. Le fichier .zip inclut le texte du DRS et des logos pour inclure dans vos propres créations.
Dans un jeu Perdu dans le Centre, un groupe soudé de personnages explore un étrange Lieu extrêmement vaste voire infini, dans le but d'y retrouver une personne ou un objet, puis de sortir de ce Lieu avec ce qu'il est venu chercher. L'entraide y est primordiale et les dangers nombreux.